Murray Bridge Branch of Daish Irrigation & fodder
Irrigation specialists
When it comes to keeping your garden in the best condition, an irrigation system from Daish Irrigation & Fodder is the way to go. Specialising in all types of sprinklers and irrigation systems, we guarantee clean water that will keep your plants looking fresh and healthy well into the future.
Our products have been used in many projects in and around Murray Bridge and Strathalbyn, and we're happy to take on jobs of all sizes. From the agricultural sector to the gardening sector and everything in between, for professional irrigation, Daish Irrigation & Fodder is your best bet.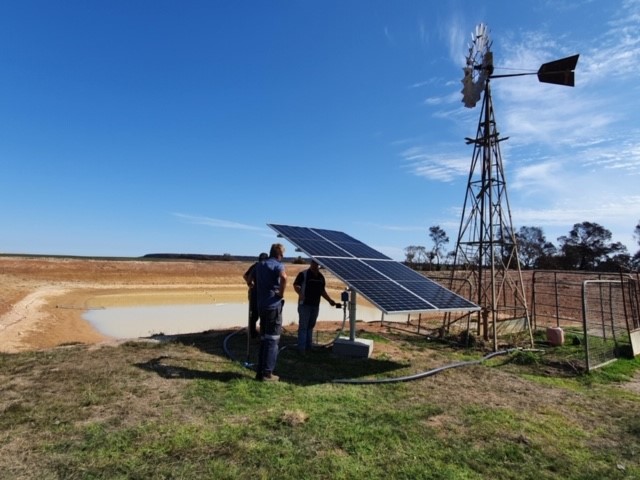 Irrigation products
Poly tanks
Pressure pumps inc, Davey, DAB and Gundfos
PVC poly pipe and fittings
Poly pipe and fittings
Pump repairs and maintenance
Garden hoses and pressure hoses
Drip and spray systems
Camlock fittings
Galv nuts and bolts
Brass and plastic garden fittings
pop-up Sprinklers
Croplands spray equipment
Garden and agricultural supplies
PVC, poly, copper, galvanised pipes
Gate, butterfly, ball, diaphragm valves
Bahco tool
Fire fighting tanks and pumps
Solar pumping systems
Septic tanks
Molasses tanks
Large range of hose inc, Rubber hoses, suction hose, Layflat hose, Air seeder Hose, Fuel hose and Food grade hose
and of course much more instore!

Fodder products
Stock food
Coonara wood heaters
Large range of Fodder- Animal husbandry
Chemicals
Pasture seed
Home garden products: fertilizers and sprays
Small and certified grain seed
Bird seed
Equestrian supplies
Drive-through fodder store
We also offer knowledgeable and helpful advice on fodder, animal husbandry, equestrian supplies and animal health. Offering service and installation for all of our products, the team at Daish Irrigation & Fodder works efficiently to ensure all projects are completed on time and to budget.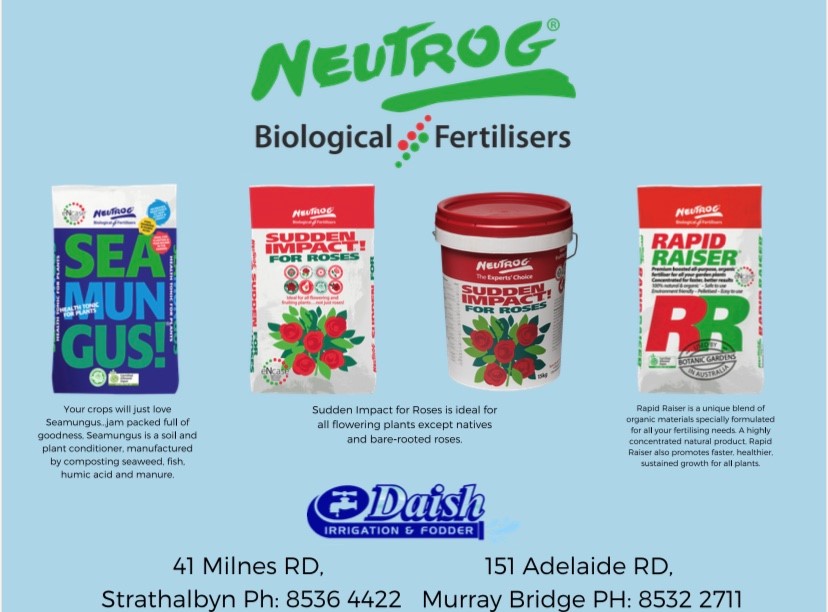 Fodder:
To guarantee great quality for an incredible price, we use only the best brands, including:
Mikalor and Worm Drive Clamps
Team Poly and Polymaster Tanks
Davey, Grundfos, Lowara, Dab, Bianco, Onga, Ebara, Southern Cross, Aussie, Orange Pumps
Contact Daish Irrigation & Fodder in Murray Bridge: